SIGNS OF ULCERS
Gastric ulcers can affect any horse, regardless of age or circumstance, and are often stress-induced. Definitively diagnosing ulcers in a horse is a challenge because of the specialized equipment needed to scope a horse's stomach. However, horses with ulcers may show symptoms of:
Frequent colic episodes

Lack of appetite

Depressed attitude

Failure to thrive - often referred to as a "hard-keeper"
STRESSORS THAT MAY CAUSE ULCERS
It's different for each horse and may be hard to identify. It could be something as obvious as a heavy training/travel/competition schedule or something as subtle as a bully in the herd.
Confinement

Training and performance

Feeding procedures

Relocation

Instability in the herd

Isolation or separation
DAILY GOLD
STRESS RELIEF FOR YOUR HORSE
Daily Gold is 100% natural bentonite clay, which helps improve equine ulcers and other equine digestive issues.
It's a lot of stress when a horse that's been in the pasture suddenly comes to me for training. That's where Redmond comes in. I always start my horses on Daily Gold, and we never experience issues with colic or ulcers.
DIGESTIVE AID
Do your horses struggle with gastric ulcers, lack of appetite, or diarrhea? Daily Gold naturally and effectively balances pH, healing ulcers and soothing digestive ailments in horses to help them feel healthier and happier.
CALMING SOLUTION
Frustrated with fighting anxious, uncooperative horses? A horse that's dealing with digestive discomfort is a stressed horse. Daily Gold delivers relief, helping horses feel calm, relaxed, and more willing to connect with you.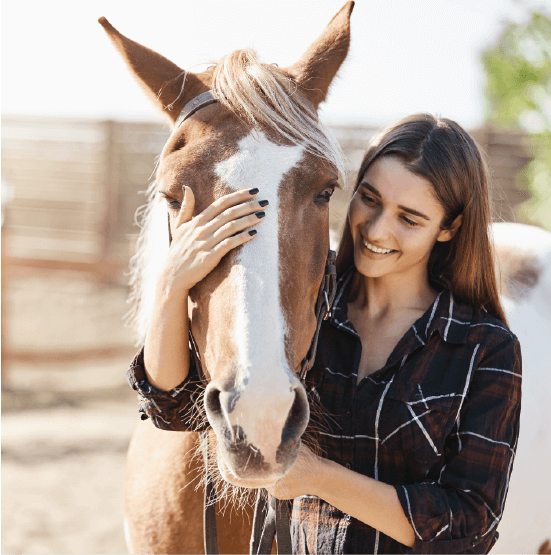 The smallest change can make a huge difference in a horse. Daily Gold makes the difference in mine.
HELPS WITH FOCUS
Do your horses struggle to concentrate during training? Daily Gold resolves digestive issues that distract horses, helping them stay focused so you can accomplish more together during training sessions.