5 SIGNS OF DEHYDRATION IN HORSES
Did you know over 60% of a horse is water? That includes 85% of his brain, 75% of muscles, even 30% of bone. A horse's good health depends on his body's ability to adapt to changes in environment and feed to keep fluid levels balanced. A hydrated horse is a healthy horse, while a dehydrated horse is in danger.
Rapid Heart Rate

Increased Respiration

Slow Capillary Refill

Loss of Skin Elasticity

Dull Eyes and Dry Gums
REDMOND IMPROVES HYDRATION
Providing a quality mineral salt like Redmond Rock or Crushed, and hydration supplements like Rein Water and Electrolyte, can encourage your horse to drink and ensure they receive necessary electrolytes and essential minerals. Redmond products are an excellent trigger to help your horse stay hydrated and healthy.
Redmond Rock

Rock Crushed

Rein Water

Redmond Electrolyte
REDMOND ROCK
NATURAL SALT FOR OPTIMUM MINERAL BALANCE
Mined in Redmond, UT, all Redmond Rock products, whether in salt lick or loose mineral form, offer 60+ minerals that are balanced and proportioned by nature.
"A lot of horse salt blocks have added chemicals. I did not like the way they're produced and did not want to put them in my horses' systems. Redmond Rock is a natural salt rock mined out of the ground. My horses like it, they lick it, and it works."
NATURALLY RESTORE MINERAL BALANCE
The minerals in Redmond Rock can help restore and bring your horse back into natural mineral balance. Manufactured, pressed horse blocks usually contain six or seven artificially-added minerals. All-natural Redmond Rock has 60+ beneficial trace minerals for horses.
EXCELLENT DEHYDRATION SOLUTION
Redmond products contain essential electrolytes that encourage your horse to drink more, and also replenish the electrolytes lost through heat, sweat, or nervousness.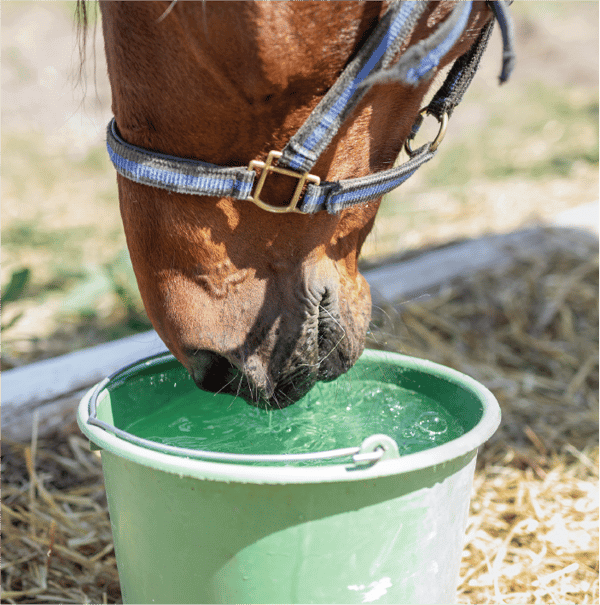 Using Redmond Electrolyte has made me more prepared. When I enter and go up the alleyway, my horses are prepared; they're full of minerals [and] vitamins, their bodies are replenished, and they're ready for that run.
VET-APPROVED ELECTROLYTES
Horses need electrolytes after exercise or profuse sweating, but can also benefit from an electrolyte in other situations, including weather changes and episodes of diarrhea.
SHOP REDMOND ROCK PRODUCTS