IMPORTANT MINERALS FOR HORSES
Hay and even field forages can lack the necessary minerals to keep your horse healthy because our soils are overworked and are often not rich with the necessary vitamins, minerals, enzymes, proteins and bacteria that a healthy horse needs to maintain their body weight and overall health.
Sodium Chloride

Potassium

Magnesium

Zinc

Iron

Copper
SIGNS OF MINERAL DEFICIENCIES
Sometimes it is hard to know whether your horse is suffering from some other ailment instead of a mineral deficiency. If any of these symptoms are present, contact your veterinarian for a full physical to determine what can be done to get your horse back to optimum health.
Decreased Appetite/Weight Loss

Dehydration

Lack of Sweat

Lethargy

Reduced Coordination

Lower Milk Production in Mares

Tight and/or Sore Muscles
REDMOND ROCK
NATURAL SALT FOR OPTIMUM MINERAL BALANCE
Mined in Redmond, UT, all Redmond Rock products, whether in salt lick or loose mineral form, offer 60+ minerals that are balanced and proportioned by nature.
"A lot of horse salt blocks have added chemicals . I did not like the way they're produced and did not want to put them in my horses' systems. Redmond Rock is a natural salt rock mined out of the ground. My horses like it, they lick it, and it works."
NATURALLY RESTORE MINERAL BALANCE
The minerals in Redmond Rock can help restore and bring your horse back into natural mineral balance. Manufactured, pressed horse blocks usually contain six or seven artificially-added minerals. All-natural Redmond Rock has 60+ beneficial trace minerals for horses.
EXCELLENT DEHYDRATION SOLUTION
Redmond products contain essential electrolytes that encourage your horse to drink more, and also replenish the electrolytes lost through heat, sweat, or nervousness.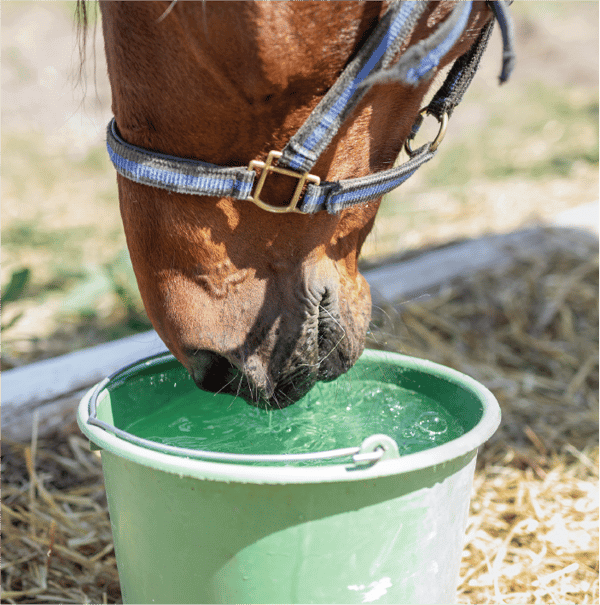 To know that my barrel horse trusts me, and that I can trust a product like Daily Red to give him everything that he needs, is invaluable to my program.
HORSES LOVE IT!
Eight out of ten horses choose Redmond Rock over the competition. If you feel your horse needs additional vitamin and minerals support, Daily Red is our complete wellness mineral product.
SHOP REDMOND ROCK PRODUCTS